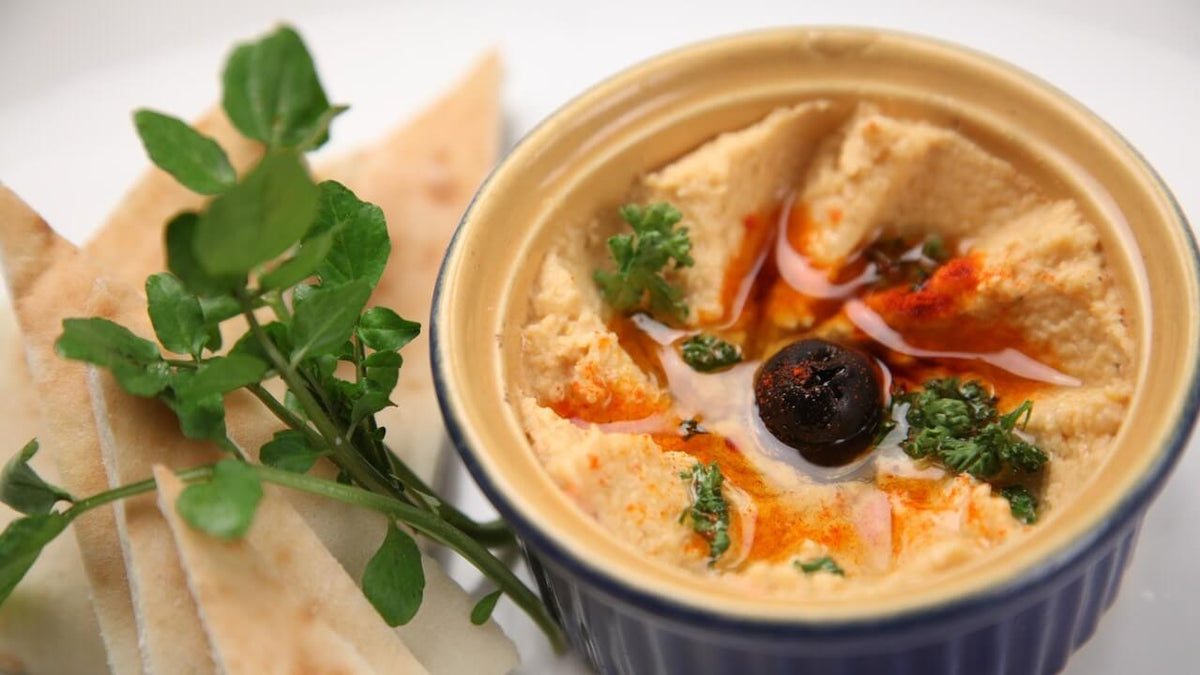 Healthy Homemade Hummus
This hummus recipe is not only the BEST hummus you'll ever make, it may also be the easiest!
Hummus is a great source of dietary fiber with an average of 6 grams of dietary fiber per 3.5 ounces. Pair this traditional dip with raw veggies and whole-grain pita bread for a surefire crowd-pleaser. 
Ingredients
1/3 cup tahini
2–5 tbsp. cold water
2 tbsp. extra virgin olive oil
1/2 tsp ground cumin
3/4 tsp fine sea salt
2 medium cloves garlic, peeled and chopped
2-3 tbsp. fresh squeezed lemon juice
1 (15 ounce) can chickpeas, rinsed and drained
optional toppings: extra drizzle of olive oil, chopped fresh parsley, smoked paprika, toasted pine nuts
Instructions
Add the tahini, cold water, olive oil, cumin, salt, garlic, and lemon juice to a food processor. Puree until smooth.
Add in the chickpeas. Puree for 3-4 minutes, pausing halfway to scrape down the sides of the bowl. Keep pureeing until it is smooth. Add in another tablespoon or two of water until the consistency is just right.
Season to taste using additional salt, cumin, and/or lemon juice if needed.
Serve immediately, garnished with your desired toppings, or transfer to a sealed container and refrigerate for up to 3 days.
(Recipe adapted from Gimme Some Oven)