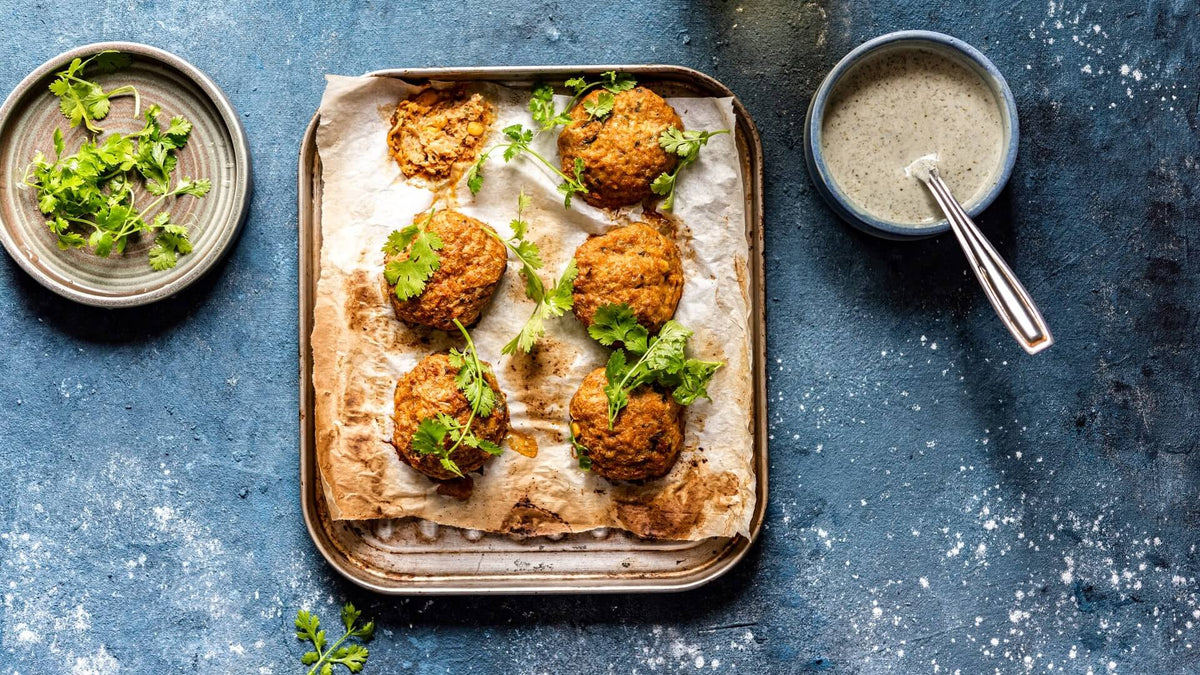 Chicken Meatballs with Pineapple
This sweet and tangy meal is sure to become a family favorite.
Pineapple is a great source of dietary fiber, which can improve digestive health. On average, one pineapple provides 13 grams of dietary fiber per fruit. If you want to increase the fiber in this meal, try serving it over zucchini noodles.   
Ingredients
For the meatballs:
2 lb. ground chicken
1 pineapple, diced
1 egg
1 tsp. paprika
1 tsp. onion powder
1 tsp. garlic powder
Sea salt and freshly ground black pepper
For the BBQ sauce:
4 tbsp. ketchup
¼ cup coconut aminos
>1 tbsp. minced ginger
½ cup pineapple juice
1 tbsp. minced garlic
½ tsp red pepper flakes
2 tbsp. raw honey
Sea salt and freshly ground black pepper
Instructions
Preheat the oven to 475.
In a saucepan, bring all the ingredients for the BBQ sauce to a boil, lower heat and simmer for 6 to 8 minutes.
In a large bowl, combine the ground chicken, egg, paprika, garlic powder, onion powder, salt and pepper.
Form the meatballs with your hands, roughly 2 to 3 tbls. per meatball.
Place the meatballs on a parchment lined baking sheet.
Bake for 12 to 15 minutes, or until the meatballs are completely cooked.
In a skillet, cook the diced pineapple for 1 to 2 minutes over medium heat, add the chicken meatballs, and pour the pineapple BBQ sauce over the meatballs.
Toss and stir for 4 to 5 minutes, until meatballs are well coated.
(Recipe adapted from Paleo Leap)