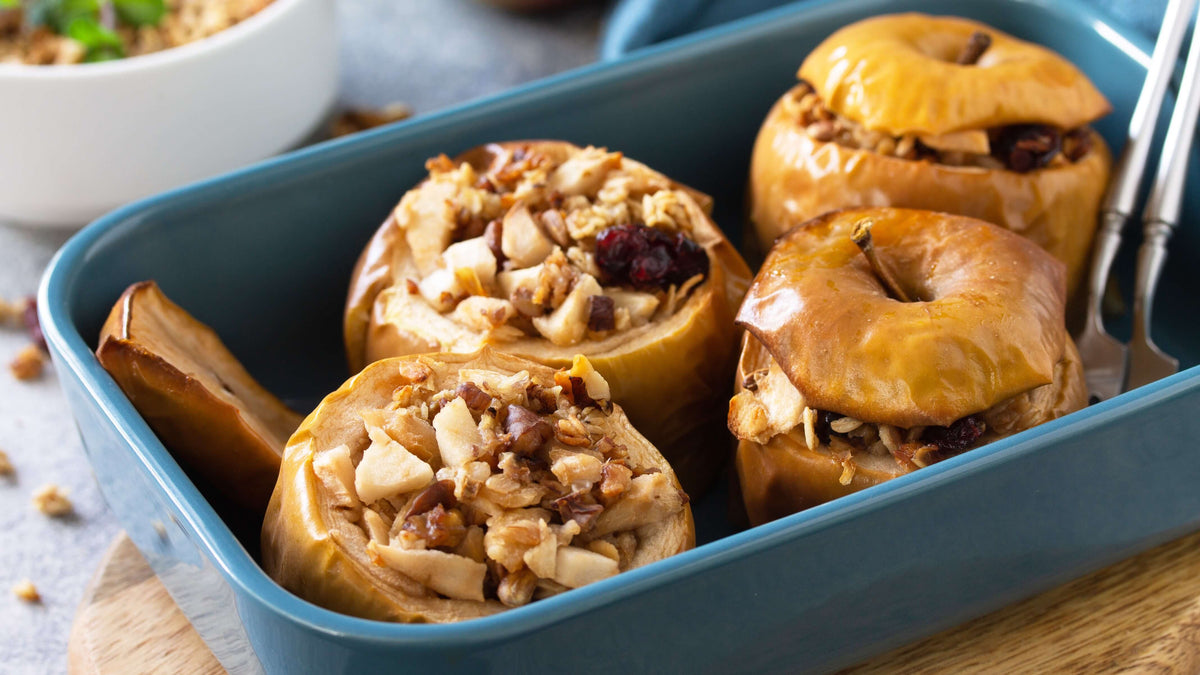 Stuffed Baked Apples
These beautiful baked apples are like individual apple crisps.  They are soft, crunchy, and sweet all at the same time. Perfect for autumn or any time of year. 
Ingredients
4 baking apples (Granny Smith, Honeycrisp, or Golden Delicious)
1 cup chopped pecans
½  cup shredded coconut
¼  cup honey
¼  cup coconut oil
3 tsp cinnamon
¼  tsp sea salt
Instructions
Preheat the oven to 350 degrees Fahrenheit. Grease an 8x8 casserole dish with cooking spray or butter and set aside. 
Cut the apples in half, remove the core with a melon baller or a similar tool. 
Combine the shredded coconut, honey, oil, cinnamon, pecans, and salt in a small bowl.
Spoon 2-3 tablespoons of the pecan crumble onto the apple halves. 
Bake for 30 minutes or until the apples are tender but not mushy.
Serve the apples warm with any additional accompaniments and enjoy!
(Recipe adapted from Prepare & Nourish)