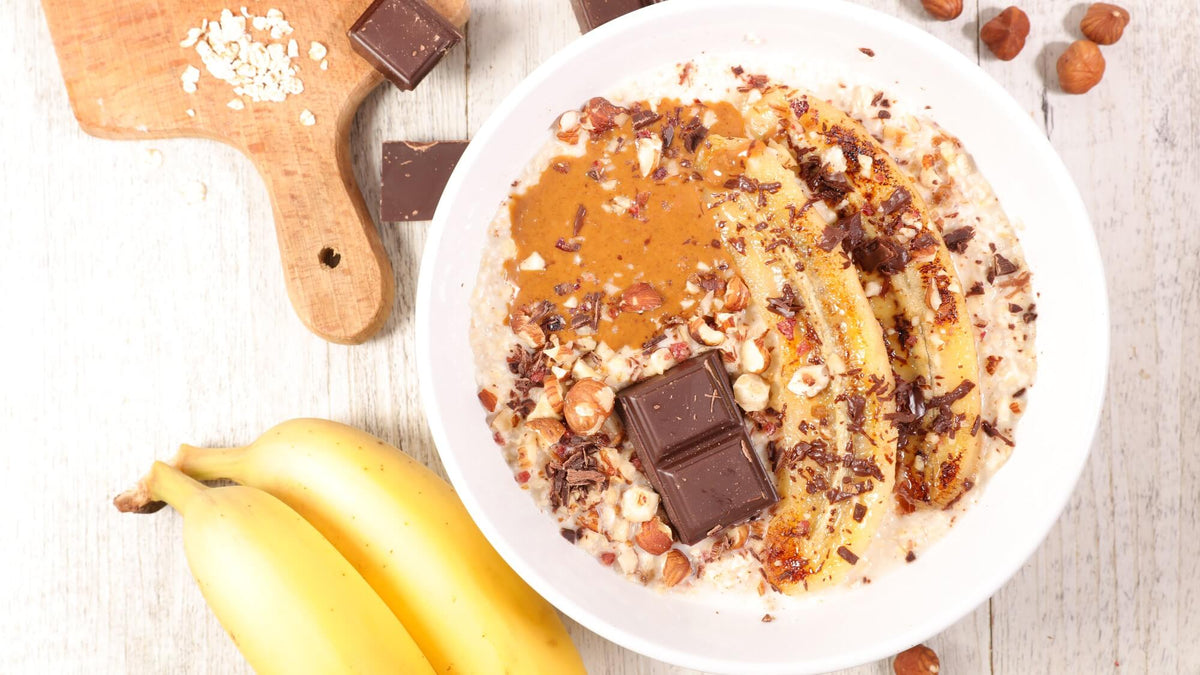 Peanut Butter Banana & Chia Oatmeal
If you are looking for a healthy breakfast that won't leave you hungry by mid-morning, look no further! This delicious breakfast boasts 11 grams of protein and 17 grams of fiber per serving. Both nutrients are known for helping you feel fuller and more satisfied. 
Ingredients
1 cup old fashioned oats
1 banana, sliced
1 tbsp. chia seeds
1 tsp cinnamon
1 pinch of sea salt
3 cups water, non-dairy milk or a blend of both
tbsp. peanut butter or any type of nut butter
Instructions
Add oats, banana slices, chia seeds, cinnamon, and sea salt to a pot. Add water and stir to combine. Heat over medium-high heat for 8-10 minutes or until all the liquid has been absorbed. Be sure to stir the oats several times while cooking to make sure the banana slices melt into the oats and the chia seeds don't clump. You'll know the oatmeal is done when all the liquid is absorbed and the oats are thick and fluffy.
Portion oats into a bowl and serve with peanut butter, banana slices, and a sprinkle of chia seeds. Add a splash of non-dairy milk and/or maple syrup on top before serving, if desired.
(Recipe adapted from Eating Bird Food)