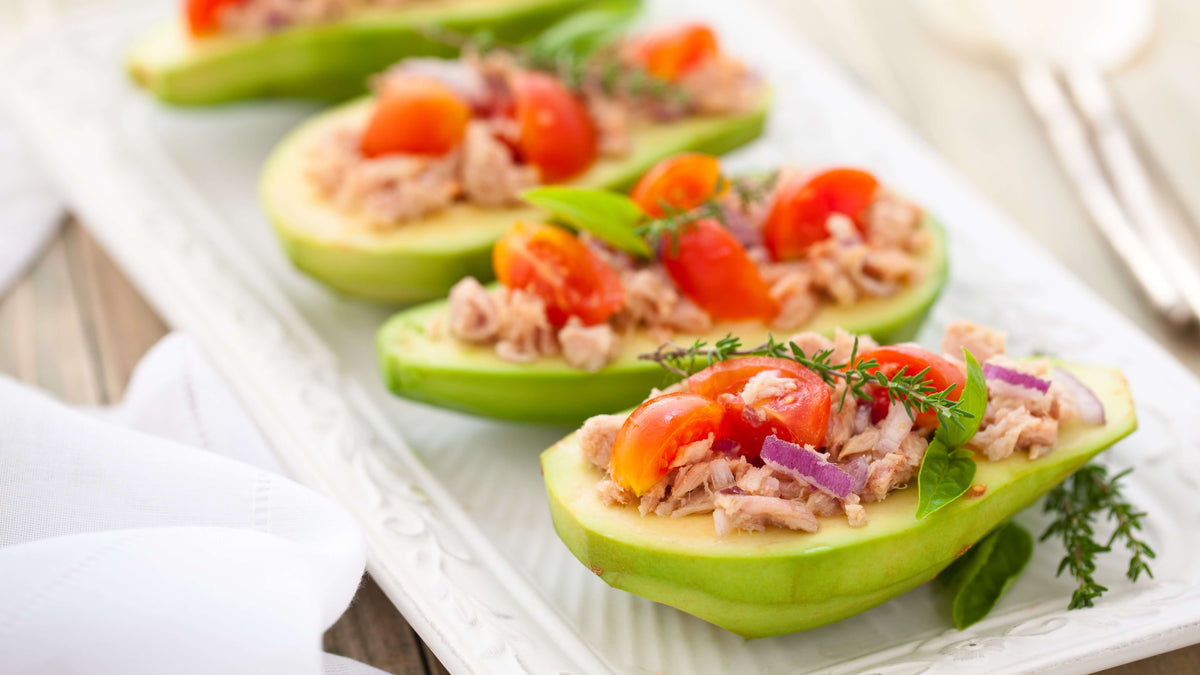 Paleo Avocado Tuna Salad
This quick and easy dish makes for a great high-protein snack or light lunch. It's paleo-friendly, low-carb, and made with ingredients you likely have on hand already. Best of all, it's great for you. A single medium avocado is a nutritional powerhouse with 10 grams of fiber and 15 grams of monounsaturated fat. Monounsaturated fats are considered "good" fats found in plant foods that can help improve cholesterol and reduce the risk of heart disease. 
Tuna is one of the best sources of omega-3 fats out there. If you want to reduce calories, consider buying canned tuna packed in water instead of oil. Not a fan of fish? Try mashing cooked chickpeas with a fork. You'll find they flake in a way similar to tuna while being an excellent source of plant-based protein.
Ingredients
1 avocado

1 lemon, juiced

1 tbsp. chopped onion 

5 oz. cooked or canned tuna

Sea salt (to taste)

Fresh ground pepper (to taste)
Instructions
Cut the avocado in half, remove the pit, and scoop the flesh of each half into a bowl, leaving a shell of avocado about 1/4-inch thick.
Add lemon juice and onion to the avocado in the bowl and mash together. Add tuna, salt, and pepper. Toss until thoroughly combined. Taste and adjust if needed.
Fill avocado shells with the tuna salad and serve.
(Recipe adapted from Cook Eat Paleo)