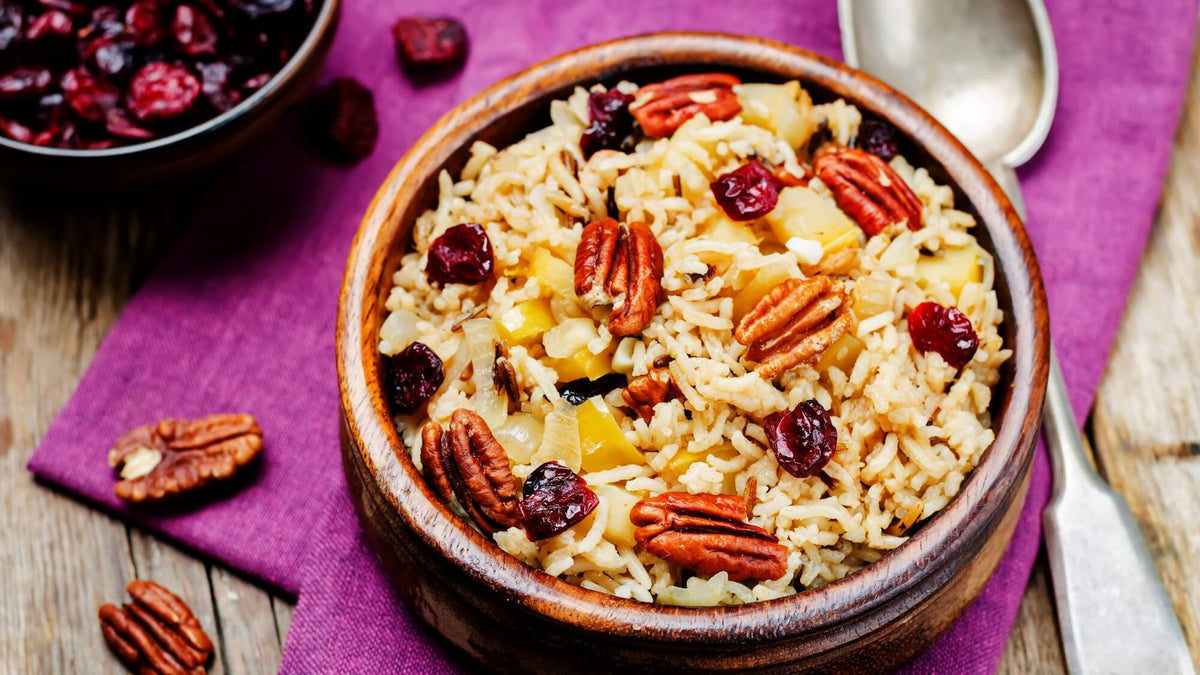 Cranberry Pecan Sweet Potato Wild Rice
If the name of this recipe isn't enough for you, just wait until you smell it cooking!  This dish is as delicious as it is gorgeous. The perfect Thanksgiving or fall side dish, it provides more than 14 grams of fiber — which is over half the daily recommended amount of fiber for women suggested by the Mayo Clinic.
Ingredients
3 cups chicken broth
1 cup wild rice blend
½  tsp dried parsley
½  tsp dried oregano
½  tsp dried thyme
1 tbsp. olive oil
1 cup sweet potato, diced small
¼  cup onion, chopped
⅓  cup cranberries
⅓  cup pecans, chopped
Instructions
In a medium saucepan, bring the broth to a boil. Add wild rice, parsley, oregano, and thyme. Reduce the heat to a simmer and cover. Cook for 45 minutes or until tender.
In a skillet add the olive oil, sweet potato, and onion and cook until tender. Add cranberries and chopped pecans and cook for 1-2 minutes. Add to the rice mixture and fluff with a fork.
Serve immediately and enjoy.
(Recipe adapted from The Recipe Critic)