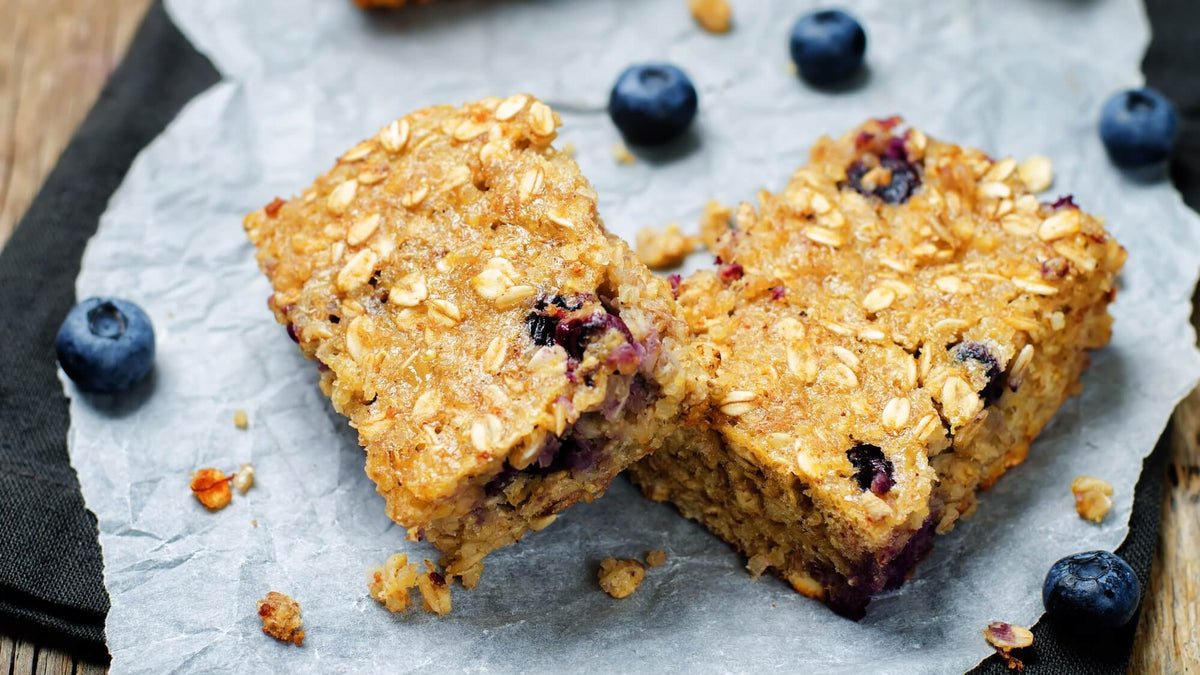 Quinoa Snack Bars
Quinoa snack bars are packed full of fiber and flavor. Make them ahead of time for a convenient grab-and-go snack throughout your week. 
Ingredients
1 ¼  cup oats, dry
1 cup quinoa, cooked
¼  cup coconut sugar
1 tsp baking powder
½  tsp salt
2 tbsp. flaxseed, ground
6 tbsp. water
2 medium banana
¼  cup almond butter
1 tbsp. vanilla extract
½  cup coconut flakes
¼  cup semisweet chocolate chips or blueberries
Instructions
Preheat the oven to 350 degrees. Line a 9-inch square baking pan with baking paper and set aside.
In a large bowl, mix together the oats, quinoa, sugar, baking powder, and salt.
In a separate mixing bowl, whisk together the flaxseeds and water. Let stand for 5 minutes until the mixture begins to gel. Beat in the banana, almond butter, and vanilla extract.
Pour the flax mixture over the dry mixture and stir together until fully combined. Fold in the coconut and the chocolate chips.
Transfer the mixture to the baking pan and smooth the top with a spatula.
Bake on the center rack for 20 – 25 minutes or until the mixture has started to brown and is springy to the touch.
Remove and let cool completely in the pan. Once cooled, transfer it to a cutting board and cut into squares.
Store in an airtight container for up to 3 – 4 days.
(Recipe adapted from Super Healthy Kids)