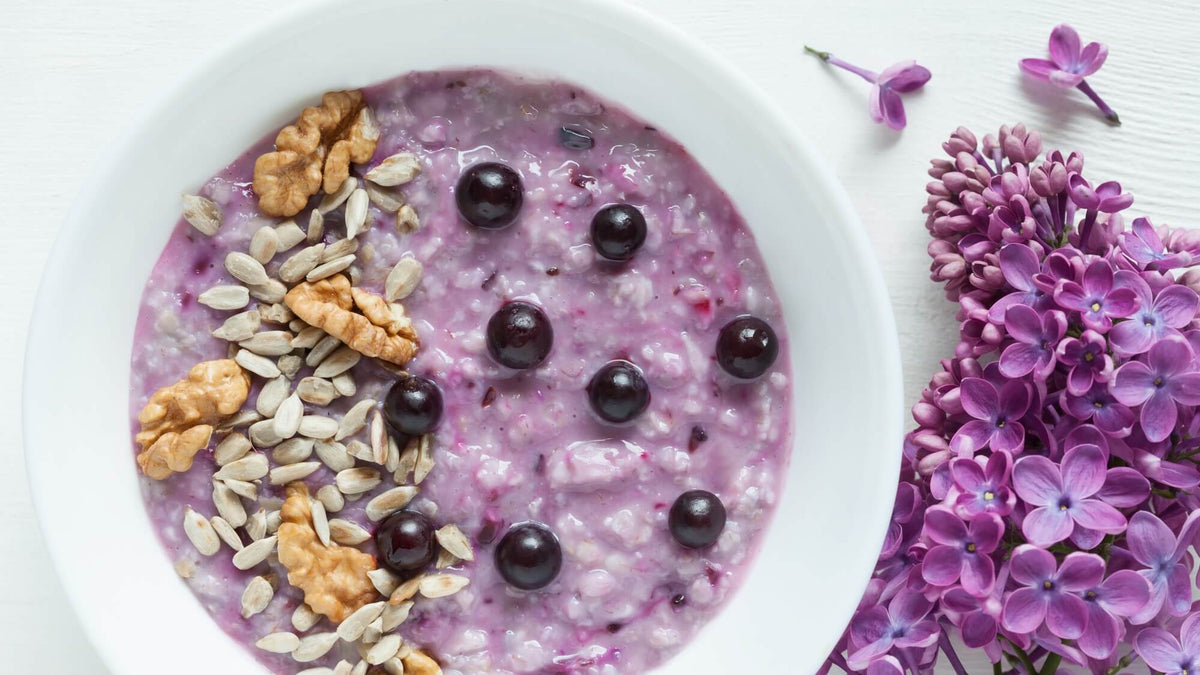 Fiber-Rich Blueberry Breakfast Bowl
This recipe is simple, quick, and contains all the nutrients for a perfect breakfast.
Rolled oats are an amazing source of dietary fiber. On average, one cup of rolled oats provides 8 grams of dietary fiber and 10 grams of protein. This recipe also contains superfoods blueberries and chia seeds which are high in fiber and also have nutrients that can help improve cognitive function and relieve stress. 

The added tablespoon of peanut butter features the perfect balance of fiber, protein, and good fats that help you stay full through the morning into lunchtime. 
Ingredients
½ cup old-fashioned rolled oats
1 cup liquid (your choice of water, milk, or almond milk)
½ cup blueberries
1 tbsp. peanut butter
½ cup unsweetened vanilla almond milk
1 tsp chia seeds
Optional:
Maple syrup
Coconut sugar
Raw cacao nibs
Banana slices
Cinnamon
Chopped nuts (pecans, almonds, or walnuts)
Instructions
Place all ingredients into a blender and blend until smooth.
Add desired toppings and serve warm.
(Recipe adapted from Two Raspberries)