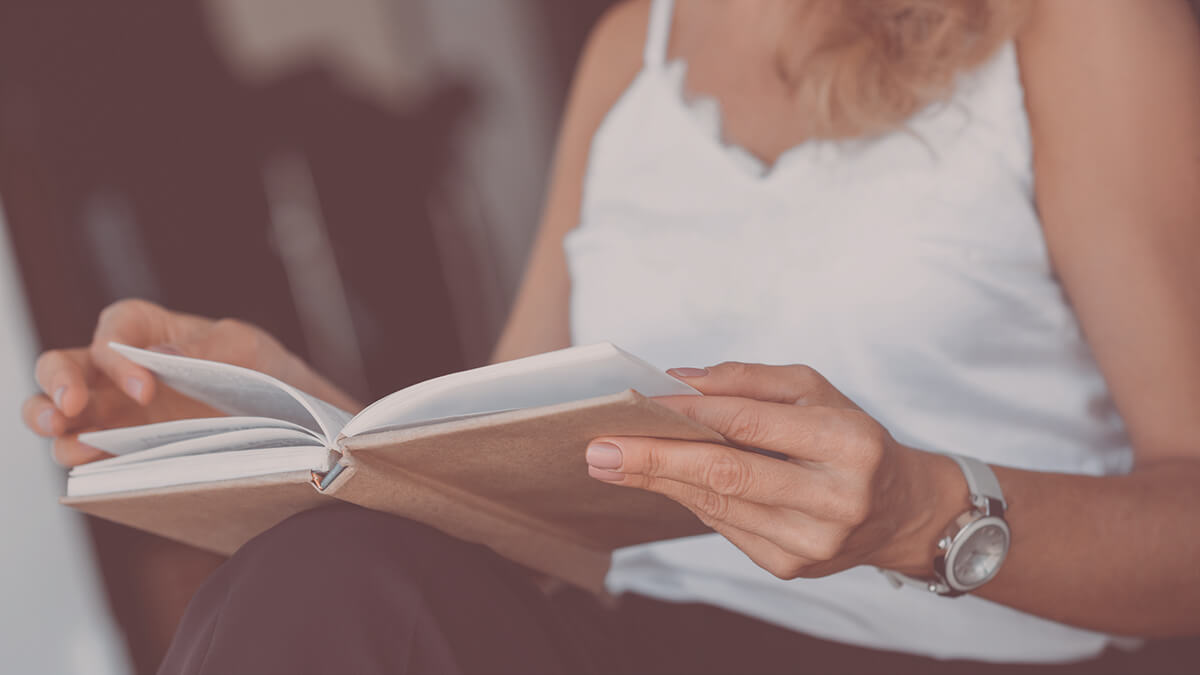 Best Books About Menopause and Perimenopause
Menopause is a natural transition that makes a big part of every woman's life. Once a woman has not had her period for 12 consecutive months, that means she entered menopause. The average age of menopause in the US is 51 years. But it can happen earlier depending on several factors and every woman's individual body and genetics. For most women, this transition is accompanied by many symptoms. They include hot flashes, weight gain, low sex drive, mood swings, and other. So, there is a need for support during these years. Although many women find it hard to get information about menopause from sources other than blogs or conversations with friends. To make this easier for you, we have compiled this list of the best books about menopause.
---
---
#1. The Hot Flash Club
There are four books in The Hot Flash Club series by Nancy Thayer. The series revolves around four main characters, four women with avid determination to make a change in their lives. There are many challenges that life throws at them. But the characters meet to talk about these challenges. They also help each other out by lending a friendly ear and giving advice. Thus, not giving up in the face of the challenges and carry on with their lives at the age of menopause makes them seem brave but also relatable.
Follow them on their adventures while gaining helpful info on menopause. Although not scientific, this book is still one of the best books about menopause. That is because you gain a lot of information and also relate to the characters. Perhaps you will find out you might be going through the same challenges as the four women.
You can find reviews about Nancy Thayer's The Hot Flash Club here and get copies of the four books from the series here.
#2. What Your Doctor May Not Tell You About Menopause
This book by John Lee and Virginia Hopkins is an important read for women considering hormone replacement therapy (HRT) for achieving relief from their symptoms of menopause. It explains hormone-related issues in a clear and understandable way. Thus, you can learn more about how female hormones function and what happens when there is an imbalance. You will also get information about lifestyle factors surrounding hormonal issues, your environment, and your nutrition.
There is also more on recommended supplements and the inner workings of the main hormone producing organs in the body. Apart from that, it discusses the issue of synthetic vs. natural hormones. This might be of particular interest to women suffering from osteoporosis or hypertension. Pick up one of the best books about menopause to get real insights into how your body works.
You can find reviews about Lee's and Hopkins's What Your Doctor May Not Tell You About Menopause: The Breakthrough Book on Natural Hormone Balance here and get a copy of the book here.
#3. The Premature Menopause Book
In this list of the best books about menopause, it is important to talk about such problems as premature menopause. And Kathryn Peras does that in her guide The Premature Menopause Book. Premature menopause occurs when a woman enters her menopause earlier than the natural age for the transition. This may happen because of different reasons, the most common being surgical intervention, chemotherapy, or premature ovarian failure (POF).
If you are one of the women suffering from premature menopause, you will find this book very helpful for understanding your symptoms and finding a way to move forward despite the difficulties. Your emotions might be all over the place after such a diagnosis. But hopefully this book will help you gain some clarity. It offers stories of women who went through the same situation, so know that you are not alone in this and there are many things you can do to gain back control of your life.
You can find reviews about Peras's The Premature Menopause Book: When the "Change of Life" Comes Too Early here and get a copy of the book here.
More Books About Menopause
#4. The Menopause Makeover
When you are going through menopause, you might have a lot of concerns about how your symptoms impact your body image and your daily life. So, grab Staness Jonekos's book to realize you are not the only one feeling this way. Feel supported as the author tells you about your hormonal changes, healthy nutrition and exercise, beauty routine tips, and stress and motivation strategies. Also, find tips for regaining intimacy with your partner.
If you do not want to turn to HRT for managing your symptoms, you will find many natural lifestyle changes you can make in your life to improve how you feel in menopause. The book is very informative and will boost your motivation to make the changes that will set you on the path to health in your later years.
You can find reviews about Jonekos's The Menopause Makeover: The Ultimate Guide to Taking Control of Your Health and Beauty During Menopause here and get a copy of the book here.
#5. The Wisdom of Menopause
Christiane Northrup's book The Wisdom of Menopause is very insightful for women who are going through the transition of menopause. It covers a lot of information about the various symptoms of menopause like hot flashes, insomnia, and weight gain.
There are also tips for dieting and improving sex life after menopause. So, this read is perfect for women who have started their perimenopause or for whom the transition has not happened yet but they want to get more information about it. Besides, it will help you understand all the changes happening to your body as your grow older so that you can face menopause head on.
You can find reviews about Northrup's The Wisdom of Menopause: Creating Physical and Emotional Health and Healing During the Change here and get a copy of the book here.