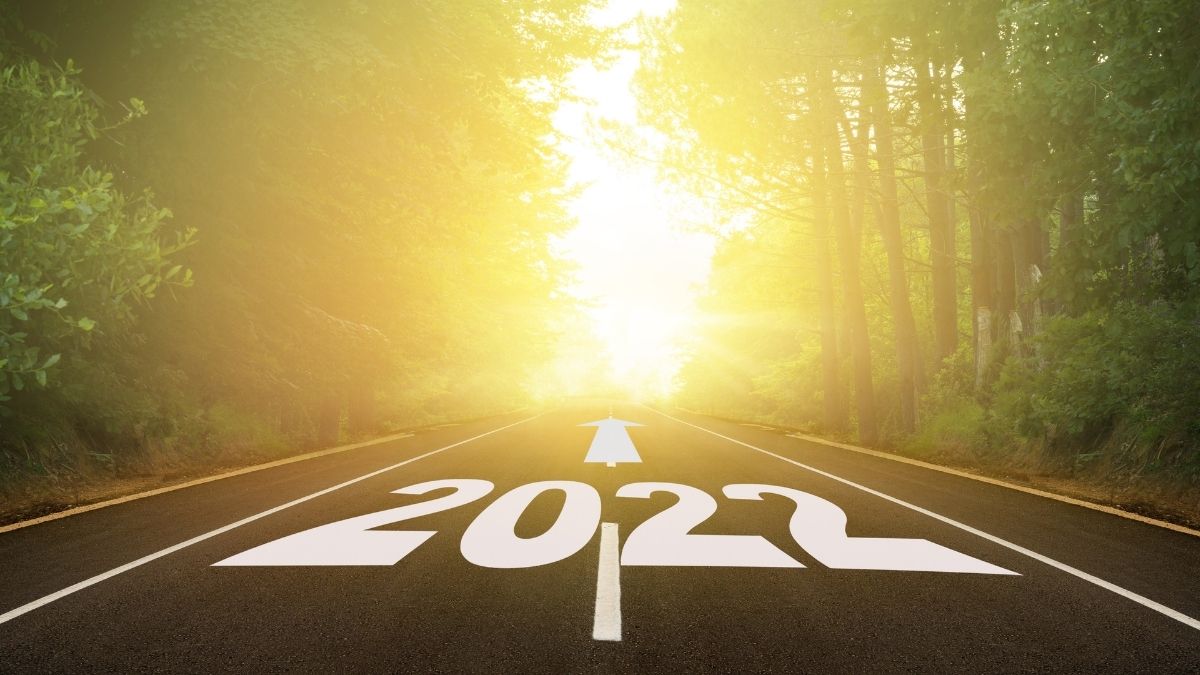 Ditch the New Year's Resolution and Focus on Positive Changes Instead
This is the time of year we stop for a moment and think about our lives, our goals, and our dreams, and what we're doing to reach them. What do we want to change this coming year? What needs to be fixed?
For many of us, answering those questions goes hand-in-hand with setting some New Year's resolutions. But what if you ditched the resolutions this year? What if, this year, instead of focusing on everything that you need to change, you focused on what worked well for you?
Harness the Power of Positivity 
Too many women spend the New Year thinking about what went wrong in the past year, and what they need to change going forward. But you can better meet your goals by focusing on your strengths and staying positive.
So, ask yourself the following questions:
What do I like about myself?
What are my special talents, skills, and passions?
What did I excel at this past year?
You can use a journal to list the things you've done, the great qualities you have, and the wonderful things other people say about you. Or, if you aren't the journaling type, print out those snaps of yourself that show off who you really are!
Do you take pride in being adventurous?  Hang up some photos that show that! Are you a great mom, a fast learner, or do you have a kind heart?  Use photos to remind yourself of your wonderful attributes, so that you can stay positive this coming year.
Think Positive All Year Long
Any time you pursue a new goal or habit, it helps to stay positive.
Positive thinkers are healthier, more adaptable people. They tend to have better coping skills, lifestyle habits, and perseverance. Positive people have that can-do attitude that you need to meet this year's goals.
According to the Mayo Clinic, positive thinkers also have:
An increased lifespan
lower rates of depression
greater resistance to colds
better cardiovascular health
Not a naturally positive person? No problem! You can learn to be more positive.
How to Cultivate Positive Thinking
Positive thinking requires deliberate practice.  It may be hard at first, but as with anything, the more you practice, the more positive you will be.
1.  Be Fully Present
If you can tune in to what you are doing, and block everything else out, you'll feel more aware, more alive. You'll experience the beauty of the moment, and it will lift your spirits.
2.  Actively Practice Gratitude
Use a journal and write down what you are thankful for, or walk around the house, mentally saying thank you for everything you see, love, and have.
3.  Use Affirmations, Wall Art, and Quotes
Notes, wall art, screen savers, and farmhouse signs are all great ways to remind yourself to think positively. 
4.  Pay Attention to Your Thoughts and Language
Use positive language to define each situation as honestly as you can, and look for the possibilities in every situation. 
5.  Give to Others
You feel good when you do good! So, volunteer, send a thank you note, or deliver a plate of cookies. 
6.  Create a New Morning Routine
If you start the morning off right, the rest of the day will follow! Get up thirty minutes earlier for reflection, exercise, or something else that you love.
7.  Look for Things That Inspire You
Listen to motivating music and podcasts, or watch inspirational movies and read encouraging books. 
Managing Peri/menopause Anxiety and Depression
There's no doubt menopause symptoms make it tough to stay positive. It's tough to focus on feeling beautiful in your skin when your body is experiencing a range of uncomfortable symptoms, like night sweats and weight gain.
The easiest way to manage all your menopause symptoms is to adopt a healthy lifestyle; eat right, exercise, get plenty of sleep, and drink less. But the following can help with symptoms of depression and anxiety, common during menopause.
Breathe
Deep, slow breathing releases that tension and helps you to regulate your emotions better.
Get Outside
Fresh air and being outdoors can interrupt negative thoughts and lift your spirit.
Remove the Bad
Limit or cut out what makes you anxious or gets you worked up. This could be social media, the news, toxic friends, etc. 
Forget What Others Think
It takes practice but can be very freeing. Remind yourself that those who love you will love you regardless, so free yourself from the anxiety that comes with keeping up pretenses.
New Year, Wonderful You
Menopause is surrounded by negativity. But it isn't all bad. You may have lost little pieces of yourself through marriage and the childbearing years. Now is your chance to reclaim every gorgeous part of you!