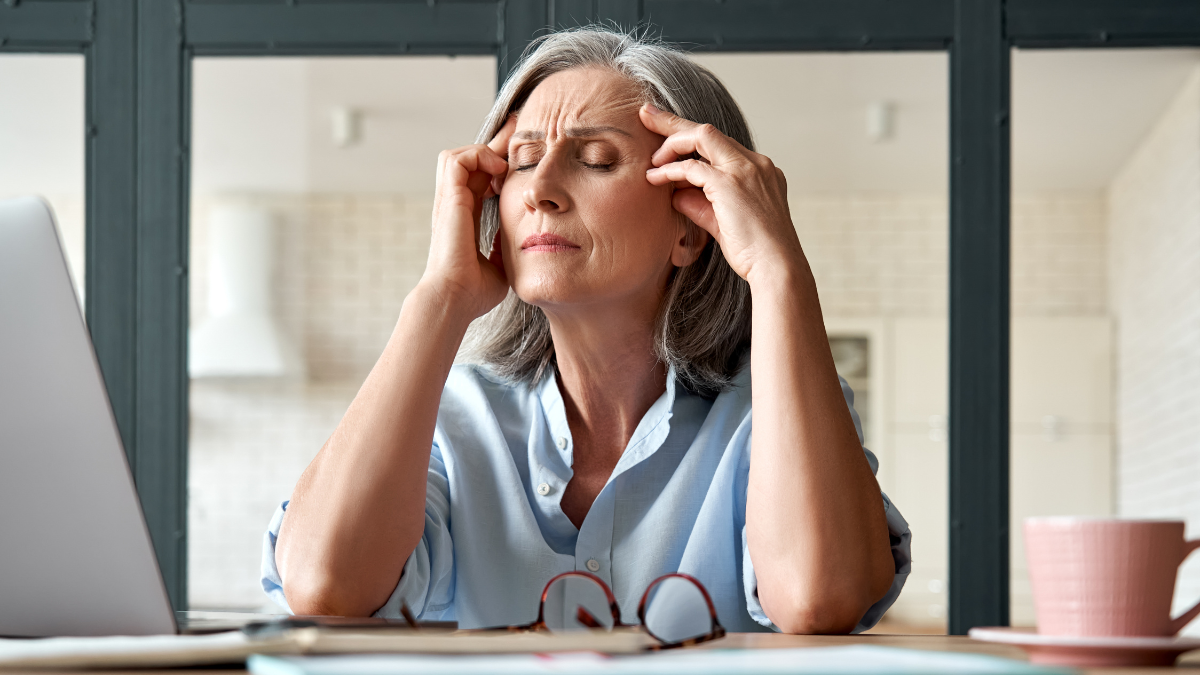 The Many Faces of Menopause
We're talking mood swings for World Mental Health Day on October 10th 
In 1959, Hollywood legend Joanne Woodward won the Academy Award for Best Actress for her role in "The Three Faces of Eve." In the film, Woodward plays a young woman suffering from dissociative identity disorder, or as it was once known, "multiple personality disorder." 
I watched this old classic the other night and found myself laughing...and then weeping...and then laughing again — and then, I felt a little annoyed?  
Suffice it to say, I found myself relating to Woodward's character to some extent. Seeing the dramatized 'Old Hollywood' take on the character's sudden mood changes reminded me a lot of how extreme mood swings can be during perimenopause and menopause.  I am in no way saying that it is anything as severe as a dissociative disorder, but, boy, the ups and downs of menopause-feels can, well, really get you into your feelings.  
For lack of a truly sensitive way to say it, menopausal mood swings can make you feel like you're going crazy. My mood swings make me feel like I'm a teenager again — I feel so much, all the time, and so much so that I'm not even sure what exactly I'm feeling or why...the confusion of which causes even more feelings, from frustration to hopelessness and everything in between.  
But the thing is… I'm not a teenager. I'm a grown woman who has worked for years to build a stable foundation of emotional intelligence, so what gives?  
The fact is, estrogen is related to the production of serotonin, the neurotransmitter in charge of regulating your mood. The fluctuating estrogen and progesterone levels we experience during perimenopause and menopause disrupt serotonin production, meaning you experience more mood swings.  
World Mental Health Day is a day to raise awareness and advocacy for all mental illnesses. It's a time to reflect on the importance of removing the stigma surrounding mental health struggles, including those that women deal with due to menopause. After all, we don't apply the same stigmas to physical ailments, but in the end, all illnesses both physical and mental are intrinsically linked.  
Please take the time to take care of your feelings. And if you are able, reach out and check that your family and friends are doing well. You never know how much a small act can make — these small acts on World Mental Health Day (and every day) can help us start normalizing talking opening and actively taking care of our mental w just as we strive to do for our physical w. 
Remember, you are not alone, and if you or someone you know is struggling with their mental health, the Suicide & Crisis Lifeline is available 24/7 365 days a year by calling or texting 988.