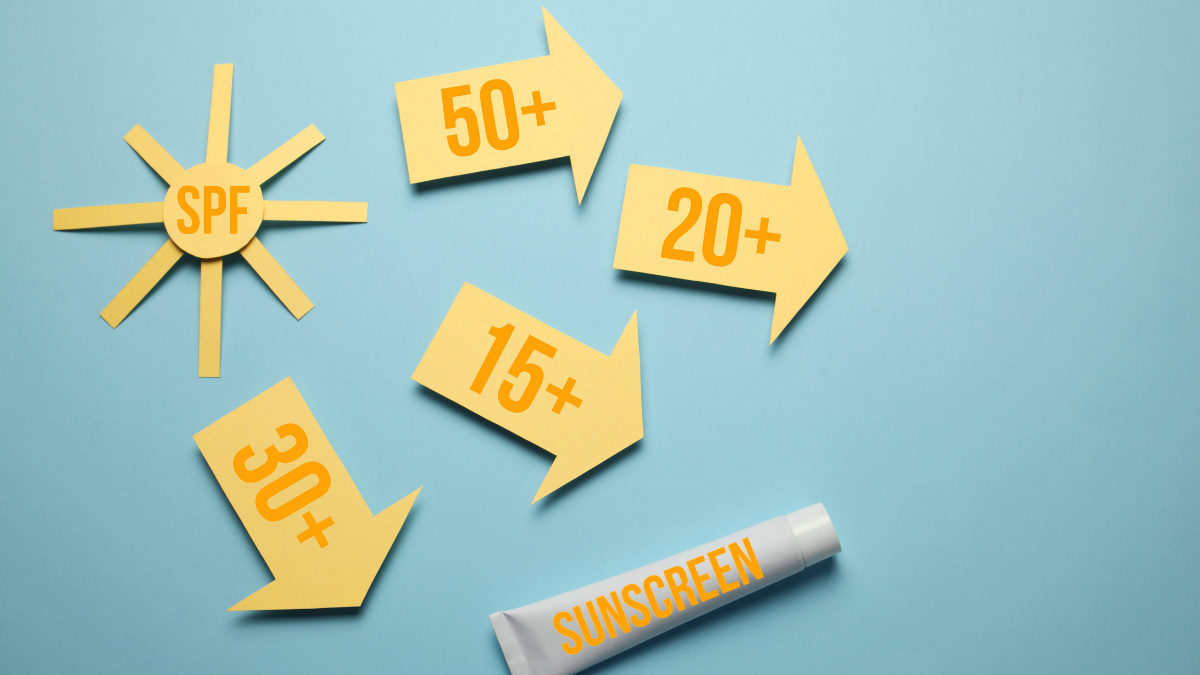 SPF to the rescue in midlife
If you haven't been using SPF in your 20s or 30s, PSA: You can still benefit from it if you start today! SPF protects your skin and you gain benefits as soon as you start to use it! There are a variety of brands to work with any type of skin type these days. There are brands making sure that the SPF doesn't give you acne and brands that make sure that there isn't a white cast left on darker faces after applying SPF. There is something for everyone to stay protected from the sun!
What is SPF?
May 27th is National SPF day! It's the day before Memorial Day to remind everyone to use their SPF while having fun in the sun. SPF should be used every day, even if you aren't outside! According to the Skin Cancer Foundation, "50 percent of UVA rays, the leading cause of premature aging can penetrate glass." If you are near a window, the rays can reach you.
The FDA defines "Sun protection factor (SPF) as a measure of how much solar energy (UV radiation) is required to produce sunburn on protected skin (i.e., in the presence of sunscreen) relative to the amount of solar energy required to produce sunburn on unprotected skin. SPF is a relative measure of the amount of sunburn protection provided by sunscreens. According to the Skin Cancer Foundation, women age 49 and under are more likely to develop melanoma than any other cancer except breast and thyroid cancers."
It's never too late to start using SPF!
Studies show that daily use of SPF during midlife slows the process of skin aging. Using SPF has a double win: protection and maintaining younger-looking skin. Even if you are wearing a foundation or tinted moisturizer with SPF you should still apply an SPF underneath.

How to apply SPF:
SPF prevents sunburn now and cancer later so don't skimp on your application. Do you ever wonder when you should be applying SPF in your makeup routine? Well and Good shares that you should apply it accordingly with chemical sunscreen: SPF, moisturizer, and makeup. With physical sunscreen, you should apply accordingly: moisturizer, SPF, and makeup. Coveteur offers a breakdown of how much SPF should be applied.:
Dime-sized amount to chest area.

Nickel-sized amount to face by starting from the sides of the nose and out to the ears. Then, apply to the forehead, chin, and upper lip area.

Quarter-sized amount on the neck using upward strokes.

SPF should also be applied to hands and arms.
Reapplication:
If you are outside, you will need to reapply your SPF every 90 minutes. If you are inside, one time will be sufficient. No one wants to have to remove their makeup and have to put everything on again. Thankfully, there are new products that help with reapplying SPF easily. Here are a few options: SPF face spray and mineral powder with SPF.

Which is the best SPF to choose? SPF 15, SPF 30, SPF 40
The higher the number, the more protection you will get. No matter which level of SPF you use, you will need to reapply throughout the day.

Other options:
Did you know that there are also items with SPF in sun-protected clothing like sunglasses, hats, long-sleeve shirts, and wet suits? If you know you will be in the sun all day and you don't want to worry about reapplying sunscreen every 90 minutes this could be an option to consider.
If you aren't taking care of your skin during midlife this is what you can expect:
fine lines

wrinkles

jowls

sagging skin

wound healing takes longer

bruising happens more

skin thinning
Things to remember:
Don't apply SPF lightly. It's one of the most important things you put on your face. Also, don't apply most of your SPF to your face and miss apply anything on your neck. Every part of your face needs protection. SPF is one of the things you can do to keep your skin healthy and beautiful as you age. Here are other blogs sharing other things your skin needs during midlife here and here.