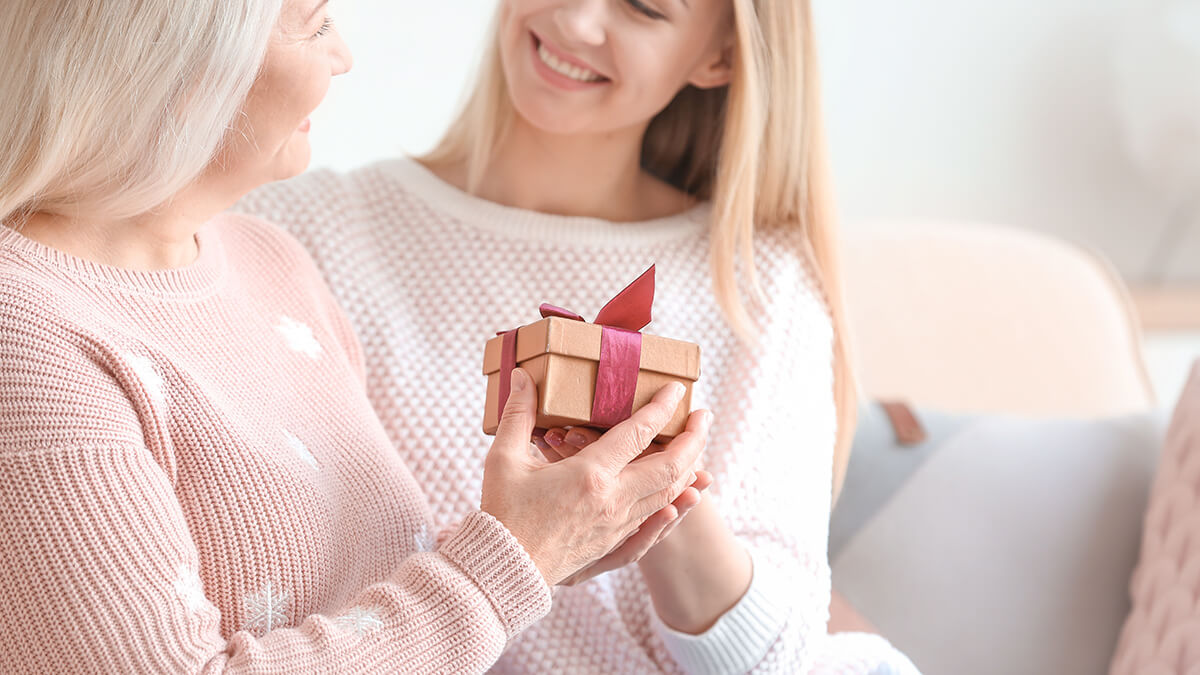 Gifts to Give Our Menopausal Mothers This Mother's Day
Mother's Day is fast approaching, and that means gifts will soon be arriving at the door. In times like these, it's important to show our mothers just how much we love and appreciate them. For the women in our lives who are going through menopause, we want to support them as best we can. What better way to do that than with gifts that can help them get through their symptoms?
If you have a mother going through menopause, or you're going through menopause yourself, here are the ten best gifts to give this Mother's Day. 
Desk Fan
For the working women that spend all their time stuck at a desk, hot flashes in the workplace can be a frustrating distraction. When that expense report is due by the end of the day, how can anyone focus on anything if their body temperature rises to an uncomfortably high level? Help out your mother with a portable desk fan that she can have at work and at home.
Cooling Packs
When blasting the air conditioning fails to provide relief, what can you gift your mother to help keep her hot flashes at bay? Long-lasting cooling packs are a great way to help battle hot flashes. That large bag of peas in the freezer may be a quick fix, but it won't stay cold for long. Specially-designed cooling packs stay colder longer. So, buy a 4-pack of them for Mother's Day.
Dark Chocolate Anything
Chocolate is always a good idea, no matter the occasion, but did you know that dark chocolate could actually help stabilize mood swings? Dark chocolate helps increase the happiness hormones in the brain, like dopamine and serotonin. If you're looking to give your mother a tasty treat that also has some health benefits, stock up on the dark chocolate and send them her way. If you need a little inspiration for some creative dark chocolate gifts, take a look at these.
Sleepy Time Tea
Menopausal insomnia is one of the most common symptoms that women experience. When menopausal women don't get enough sleep, it can have a significantly negative impact on their symptoms and their health in general. So how can you help your mother reduce her insomnia? Sleepy teas could be an asset to help combat insomnia. Look for caffeine-free, herbal teas with calming aromas like peppermint, lavender, and chamomile. Be advised that drinking tea before bed may not work for every woman, but it can aid in stress relief.
Essential Oils and Diffuser
One of the things that people tend to forget is how menopause affects anxiety. When mood swings are high, certain emotions can become heightened like anxiety, depression, and even panic. Finding ways to help keep calm are important, and they can help prevent health issues caused by stress, like certain cardiovascular conditions.
Some of the most popular de-stressing products on the market are essential oils and diffusers. Aromatherapy is a great resource to help relieve stress and anxiety, especially after a long day. So, why not send a diffuser and a few bottles of essential oils to help her relax during stressful times? There are many out there to choose from, so get creative with your choices. If you're not sure where to start in the search for essential oils, take a look at these recommendations for some ideas.
Books of Empowerment
Believe it or not, a lot of women experience feelings of embarrassment or awkwardness when talking about menopause and their symptoms. Many women don't feel comfortable talking to their families, romantic partners, friends, or even their doctors about their experiences. They may also be too embarrassed to deal with it on their own.
It's important to show your support and help them get past the embarrassment that they may feel. Books on menopausal empowerment and coping mechanisms can be a powerful tool in assisting women in getting over their discomfort and on track to improving their quality of life. If you notice your mother struggling with her menopausal journey, show her that you're there for her every step of the way and help her find ways to get through it.
If you're not sure where to look for books on menopause, we suggest you take a look through these top picks.
Back Massager
Menopausal women carry more tension in their bodies than women of any other age. As their hormones decline, so does their muscle mass, making strained muscles and aching joints a serious issue. Depending on how much stress they experience, this could also compound the problem. So when you can't afford to give your mother a year's membership at a massage parlor, what can you give her? Electric back massagers are the perfect gift for quality relaxation time. When times are stressful, a good back massage is only an outlet and an on-button away.
Comfy Pajamas
One of the biggest problems women in menopause face are night sweats caused by hot flashes. Waking up in the middle of the night to a pool of sweat in the bed is not the most comfortable thing in the world. Air conditioning and fans might help to cool down the room, but they can't get rid of the stickiness of lingering sweat. So, why not get mom some comfy sweat-resistant pajamas for mother's day? Moisture-wicking pajamas can be a lifesaver. Rather than absorb moisture in uncomfortable spots, these pajamas will help wick it away and still keep cool.
Sensitive Skin Products
Many things can happen to a woman's body as she goes through menopause. Changes to the skin are one of the more common menopausal symptoms. Sensitive skin issues, dry skin issues, and more become very challenging for women to tackle. So, help your mother out by sending her all the skin-care products she'll need to combat her skin-care concerns. She'll appreciate the gesture and love the way her skin feels. If you're not sure which products you should buy, here are the best skin-care items for women of menopausal age.
Snack Basket
When all else fails, and you're unsure what to get her for mother's day, food is always welcome. There are thousands of food-related gift baskets for you to choose from that you can tailor to her tastes. From wine and cheese baskets to fruit baskets and chocolates galore baskets, let her know that you've got her cravings covered.
Whether or not you're able to spend quality time with your mother, you can rest assured that you can find gifts that keep on giving for her this Mother's Day. Our team at MenoLabs wishes you all to stay safe, stay healthy, and have a wonderful Mother's Day.