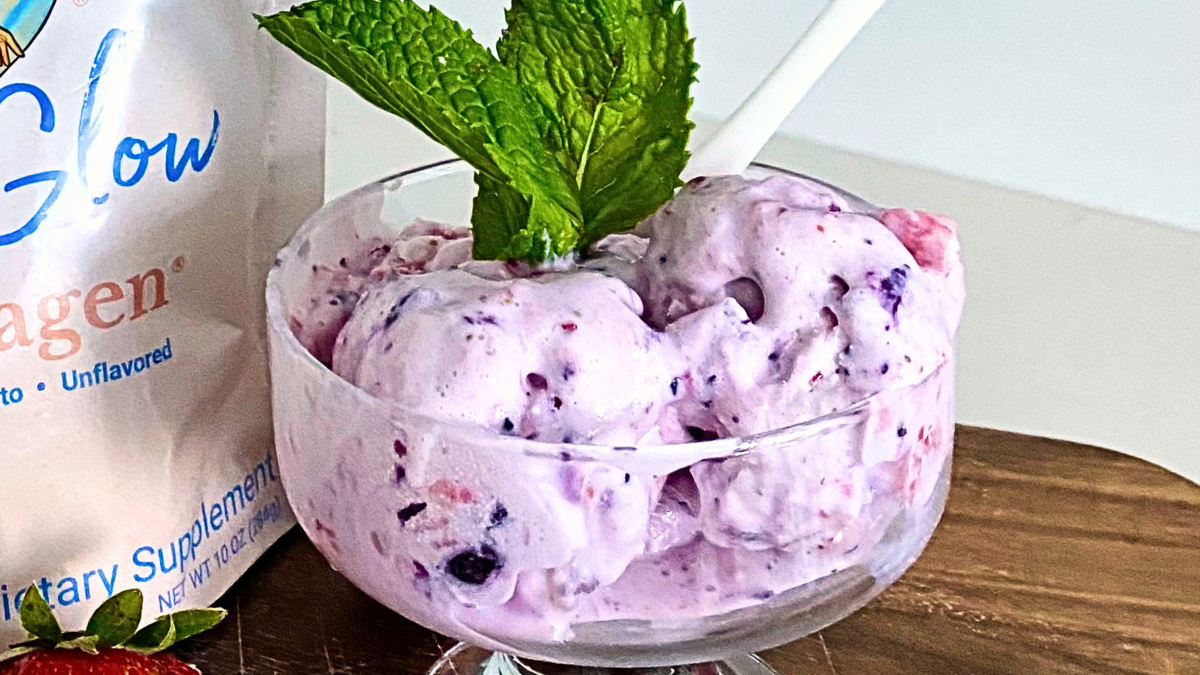 Low-Cal Collagen Ice Cream To Make At Home
This is the recipe for those dog days of summer, when you can't handle the idea of eating anything except ice cream. You may have seen variations of this low-sugar, cottage cheese-based ice cream recipe as they've gone viral on TikTok, but we love this mixed berry version, as it fits into any meal of the day, from breakfast to a late-night snack. 
Cottage cheese is rich in protein, calcium, and — depending on the type you buy — probiotics. We enhance the recipe with our Goddess Glow Beauty Collagen which is fortified with vitamin C and hyaluronic acid. And the addition of strawberries and blueberries doesn't just add flavor and texture; they are also among the most nutritious foods you can eat. We add monk fruit sweetener, but feel free to substitute your favorite sweetener or sweetener alternative. 
Ingredients
1 cup of cottage cheese
2 Scoops Goddess Glow Beauty Collagen
4 tsp of monk fruit sweetener (more or less depending on personal taste)
5 medium-sliced strawberries
1/4 cup blueberries
Instructions
Combine cottage cheese, Goddess Glow Beauty Collagen, and monk fruit in a blender
Add in berries and pulse 2 - 3 times in blender (this way you still have chunks of fruit!)
Pour into a freezer-safe container and freeze for 2-4 hours
Scoop up and serve!