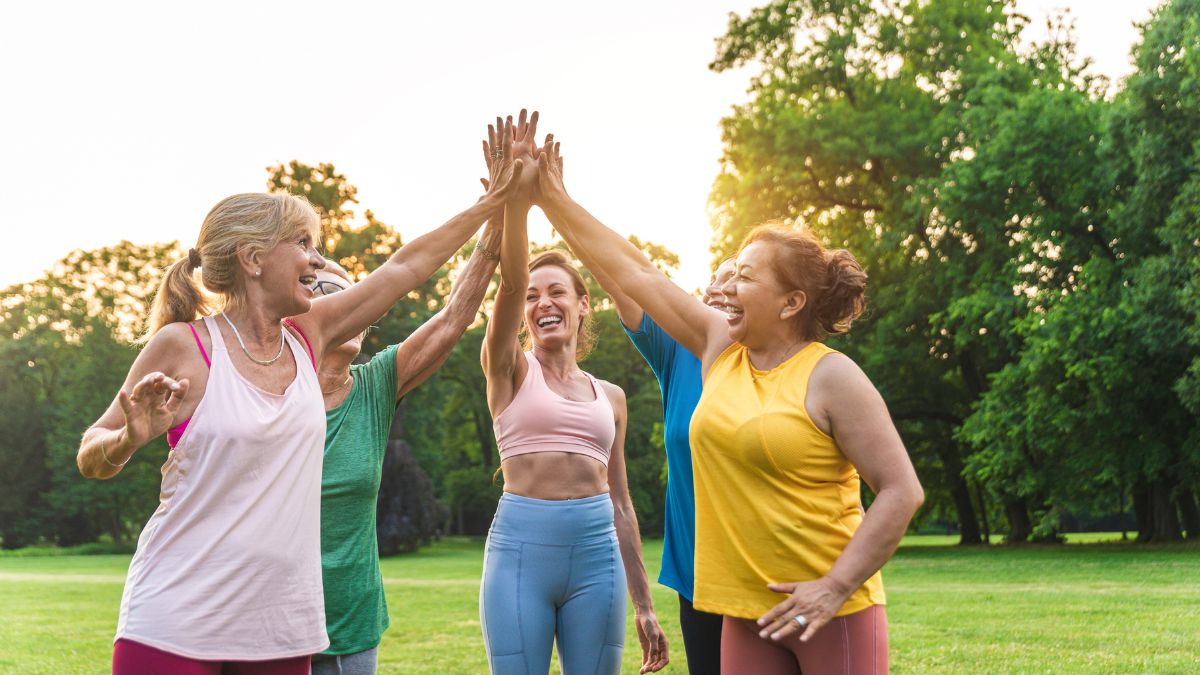 Our Favorite Films and TV Shows About Friendship
To celebrate Best Friends Day on June 8, we're taking a moment to celebrate our friendships in midlife. 
Recently, I was inspired by a blog post by Courtney Adamo. The headline was: "It's my birthday! Some thoughts on growing older plus 3 tips!" Since my 41st birthday was quickly approaching, I was curious.
One of my biggest takeaways? Courtney believes that intergenerational friends (both younger and older) can bring a fresh perspective to life. Have you connected with a younger friend about pop culture or gained the wisdom of someone who's lived a little longer than you? We want to know how they've benefited you.
So...how do you make these friends? Lane Moore, author of You Will Find Your People: How to Make Meaningful Friendships as an Adult pulls inspiration from friendships we've seen in pop culture to help readers find their chosen family/friend group. Let us know which tips resonate with you in our Facebook group!
📼Friendship in Film
Looking for a Friday night movie or taking the weekend to binge a great new TV series on Netflix or HBO? Here are a few friendship-focused must-sees on my summer watchlist:


Waiting to Exhale
In addition to the iconic music, Whitney Houston and Angela Bassett really bring it in this show-stopping drama about supporting your girlfriends through the good and bad times.


Girls Trip
I've yet to take a girls trip, but if I did, this is how I would want it to be: TONS of laughter and fun! I can totally relate to getting busy in life and not seeing my friends for a long time. Great inspiration for taking time to see my BFFs again so we can pick up where we left off.


Book Club: The Next Chapter
It's no secret that we love the first Book Club movie. So you can imagine how excited I was to see the trailer for the next chapter before a showing of Are You There God? It's Me, Margaret? film adaptation. Did you watch the first movie? Tell us about it!


And Just Like That: Season 2
From flash periods to dating in midlife, the SATC sequel series And Just Like That picks up right where the main characters left off. I can't wait to see what they share this season! 


What are your favorite films about friendship? Tell about your faves in our Facebook group!🍿