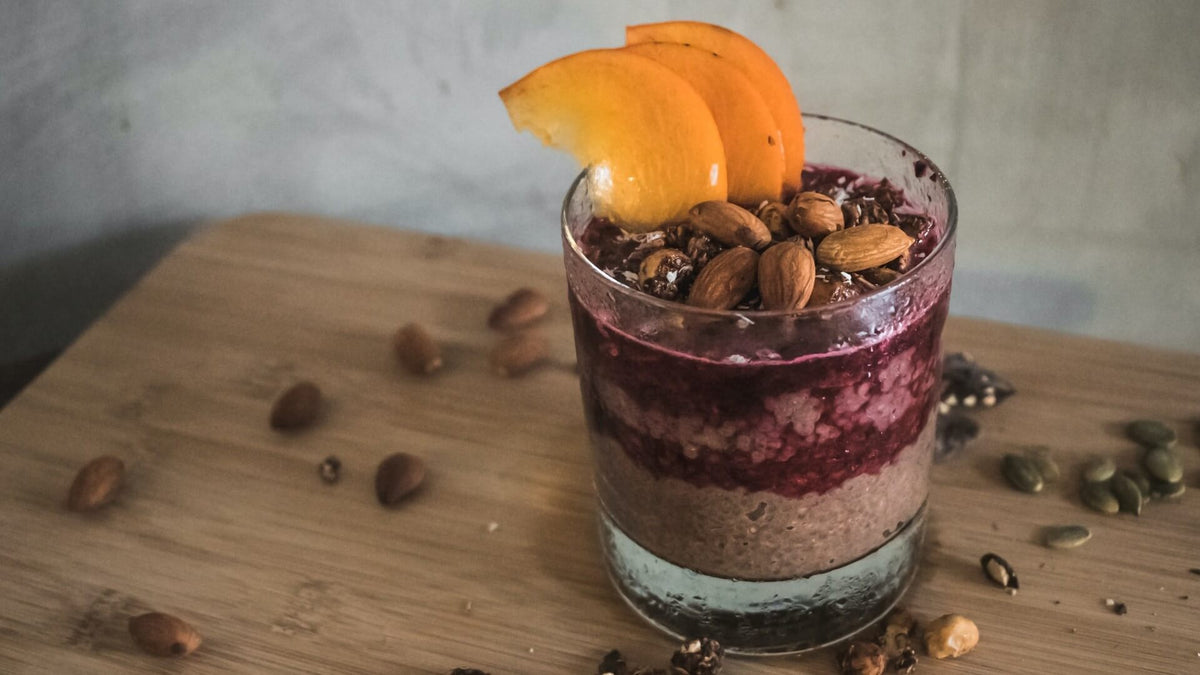 Pumpkin Spice Chia Pudding
All the flavors of your favorite autumn desserts (and coffee shop must-haves), but with better nutrition.

Chia seeds are an incredible source of dietary fiber. On average, one ounce of chia seeds provides 10 grams of dietary fiber. Pumpkin puree is also a great source of vitamin A. And if you're looking to reduce calories, replace the coconut milk with your favorite sugar-free plant milk. 
Ingredients
¼  cup chia seeds
½  cup coconut milk

(full-fat from a can)

½  cup almond milk
2 scoops Goddess Glow Beauty Collagen
2 tbsp. maple syrup
¼  cup pumpkin puree 
1 tsp pumpkin pie spice 
½  tsp vanilla extract 
coconut yogurt or whipped coconut cream to top (optional)
Instructions
Mix the chia seeds, coconut milk, almond milk, collagen, maple syrup, pumpkin puree, pumpkin spice, and vanilla extract together in a bowl until everything is well incorporated.
Cover and place in the fridge to firm up for at least 2 hours, or overnight.
Top with coconut yogurt or whipped coconut cream, and a sprinkle of cinnamon and/or walnuts.
(*Recipe adapted from Choosing Chia)