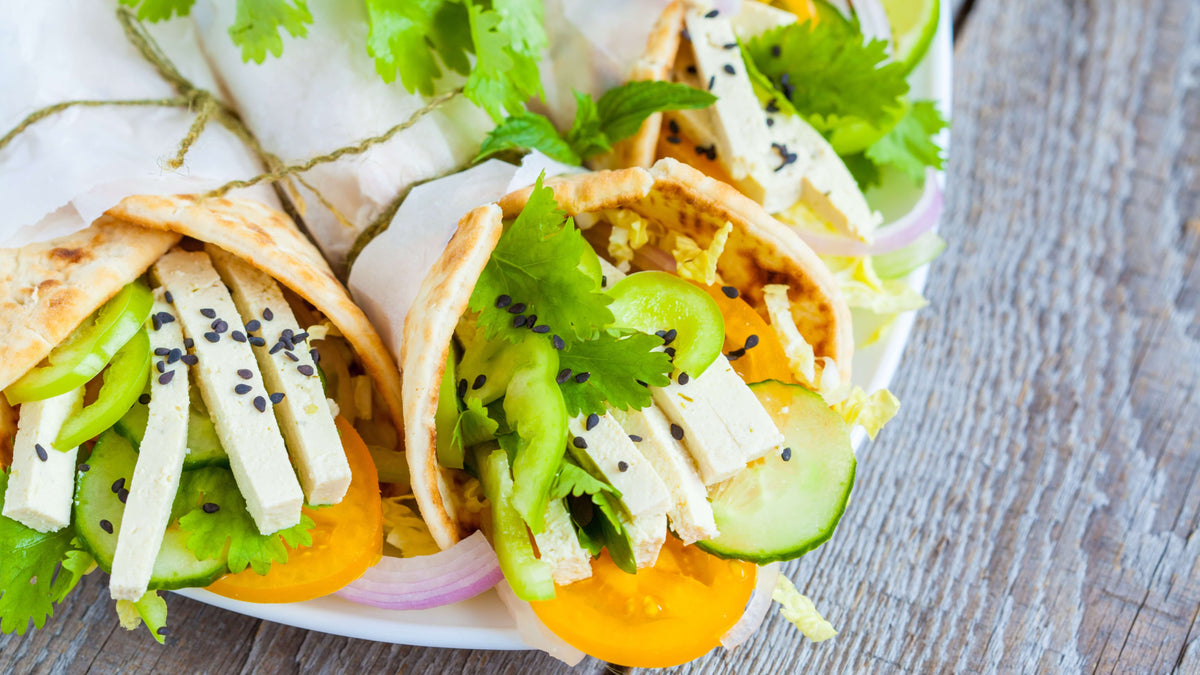 Delicious Vegetarian Wrap
This is a quick and meat-free solution to the common question, "What do I eat for lunch?"
Many of the ingredients in this recipe are great sources of dietary fiber including the zucchini (2 grams of dietary fiber), hummus (6 grams per every 6.3 oz. serving), and kale (2.6 grams per cup.) You can also omit the cheese to make this wrap vegan. 
Ingredients
1 zucchini (sliced lengthwise)
salt and pepper
1 tbsp. olive oil
1 tomato (sliced)
1/8 cup red onion (thinly sliced)
1 cup kale (roughly chopped and stems removed)
2 slices cheese (optional)
2 tortillas
4 tbsp. hummus
Instructions
Heat a skillet or grill pan to medium heat.
Remove the ends from the zucchini and slice lengthwise into thin strips. Spritz sliced zucchini in olive oil and sprinkle with salt and pepper.
Place sliced zucchini directly on heated surface and let cook for 3 minutes, flip and cook for 2 more minutes.
Set aside to slightly cool.
Place the tortillas on heated surface until tortillas are pliable.
Place tortillas on a plate and assemble wraps as follows: Smear 2 tablespoons of hummus on one side of the tortilla, layer one slice of cheese, zucchini slices, 1/2 cup kale, onion and tomato slices on the other side.
Wrap tightly and enjoy!
(Recipe adapted from Maebells)