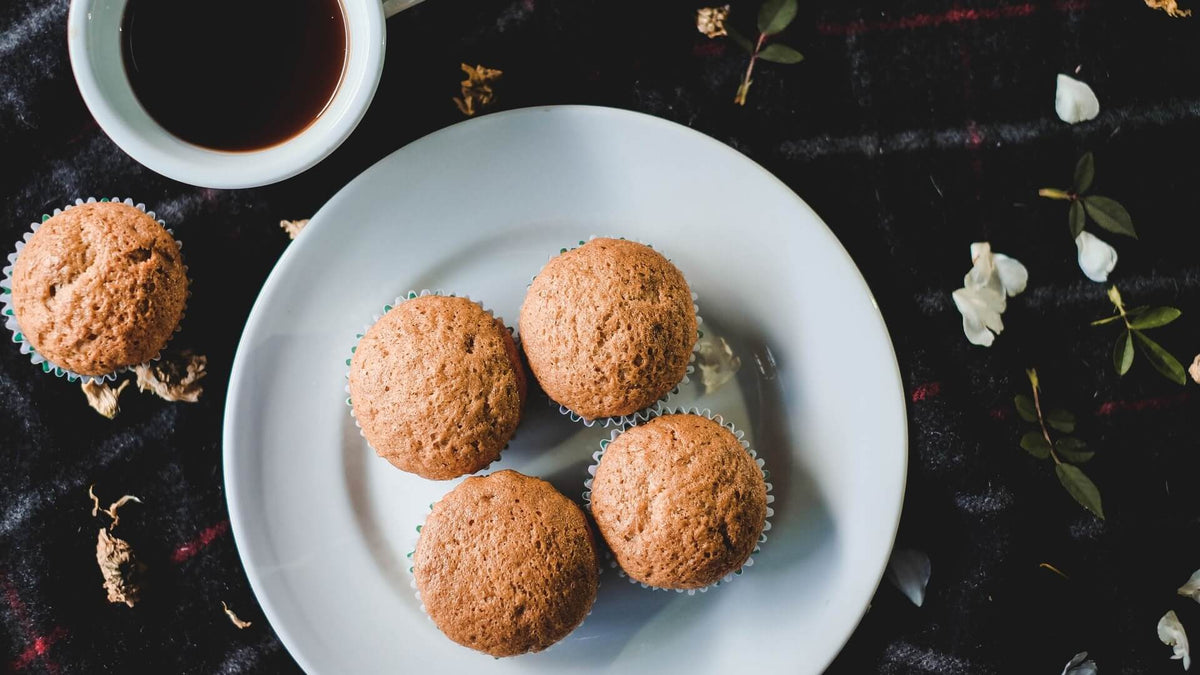 Pumpkin Pie Muffins
These pumpkin muffins scream "autumn is here!" Packed full of pumpkin, pecans, and molasses, every bite is packed full of flavor and fiber.
Ingredients
1 cup raw pecans, chopped
1 cup almond flour
¾  cup coconut sugar
¼  tsp salt
2 large eggs, room temperature
⅓  cup coconut oil, room temperature
1 tbsp. molasses
Instructions
Preheat the oven to 325° and line a muffin pan with 9 paper cupcake liners.
In a large bowl, combine the almond flour, coconut sugar, and salt.
Add the eggs, coconut oil, and molasses and stir well. Stir in the pecans and scoop into the liners. 
Bake for 25 minutes- the edges should be slightly brown.
Let them cool for 10 minutes, then remove from the pan and cool completely. They can be stored at room temperature for 3 days, refrigerate them if storing for longer.
(Recipe adapted from Real Food with Jessica)