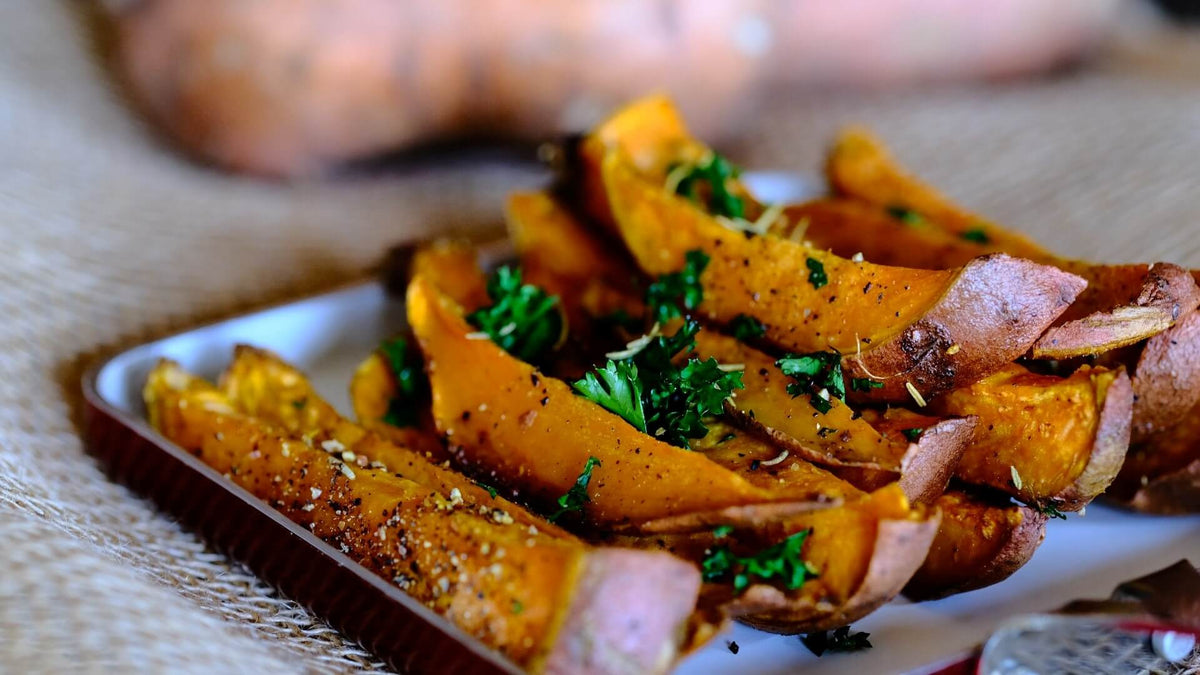 Chili Lime Sweet Potato Wedges
These sweet potato wedges are a great snack or side dish. They are easy to make and oh-so-yummy. Plus, sweet potatoes are a wonderful source of dietary fiber, which can improve digestive health. On average, one cup of sweet potato provides 4 grams of dietary fiber.
Ingredients
2 large sweet potatoes, sliced into wedges
2 tsp chili powder
1 tsp onion powder
½ tsp of black pepper
1 ripe avocado
Juice of 1 lime (1-2 tbsp.)
½ tsp chili powder
Instructions
Preheat the oven to 375 degrees and line a baking sheet with parchment paper.
Slice the sweet potatoes into wedges.
Mix the spices in a small bowl.
Place the wedges on the baking sheet and sprinkle the spice mixture over them, use your hands to gently toss the wedges around until they are coated in the spice mixture.
Place them on the baking sheet with the skin side down.  Bake for 45 minutes.
About 5 minutes before they are done baking, prepare the dip. Add the avocado, lime juice and chili powder to a small bowl and use a fork to mash them together.  If you want a more creamy texture, add the ingredients to a food processor and blend until creamy and smooth.
Remove the wedges from the oven, let them cool and then enjoy!
(Recipe adapted from Two Raspberries)