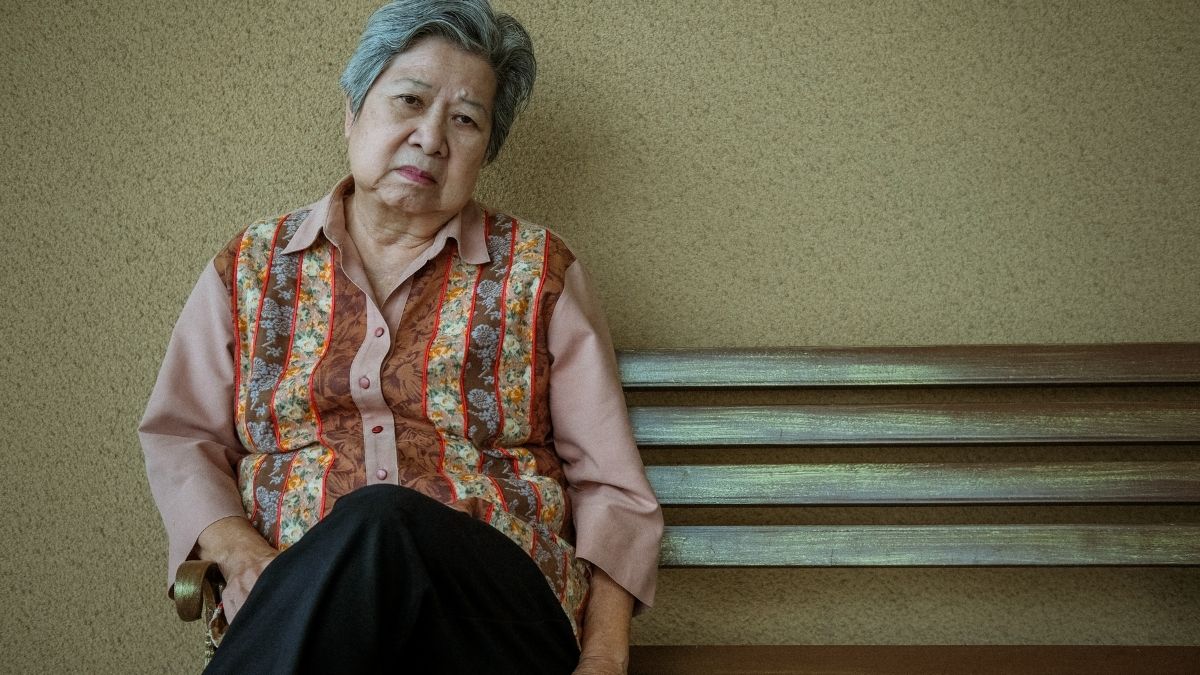 Depression Before, During and After Menopause
October 11th was World Mental Health Day and October is Emotional Wellness Month.   MenoLabs wants to make sure our community knows that mental health is a big topic for women in midlife and we want to let you know that you are not alone.  Recently, some friends who have already completed their 12 months of no period (menopause) had shared that depression was hitting even harder for them, which made us want to dig deeper and see if we could get an expert to shed some light on what could be happening for other women who might be experiencing this too.  
Take note: Although most women transition to menopause without experiencing psychiatric problems, an estimated 20% have depression at some point during menopause.
You hit menopause and feel like poof, everything should return to normal.  But it seems that many women are still battling symptoms during post menopause, one of them being depression.   We know that there are many factors that lead to depression, anxiety and mood swings during peri/menopause, but why are women still plagued with this feeling after completing 12 months of no period?  We are talking to LPC Stacey Greer, a counselor who has been featured on Counseling Today to find out why this is happening and what women can do to get through this next stage of life with a lighter load.  
Could you please share information about yourself and why you are passionate about women during this stage in their life?
I am passionate about women's issues because on my 30th birthday, I had a miscarriage. On my 31st birthday an infertility specialist told me I had a very slim chance of birthing another baby with my eggs because they were bad. I asked him to give me a pregnancy test, because I thought I was pregnant, he said, "no."  I was devastated.  I had a 2 1/2 year-old daughter and was very thankful for her.  
 I never went back to that doctor and I was in fact pregnant. At 10 weeks pregnant,  I thought I was having another miscarriage.  I had an ultrasound and found out I was pregnant with twins, but one didn't have a heartbeat.  However,  I delivered a healthy baby girl the following May.  Then 16 months later,  I delivered a little boy. So much for that slim chance of having another baby with my own eggs. 
 I want to be supportive and encouraging to other women dealing with pregnancy and hormone issues. When I was 37, I did go into premature ovulation failure, otherwise known as early menopause. Even though I had the early warning signs in my 30s, I was shocked, devastated, and felt like an old woman. I struggled talking about it for the first two years. I grieved my youth and struggled with my identity as a woman. Since I went through menopause early, I was told my post menopausal symptoms would go quicker than normal, approximately five years instead of 10. But I was not that lucky. 
Women complete the 12 months with no period and think they have hit menopause and all symptoms will stop.  But we are now realizing that they don't necessarily stop, and women can still have symptoms like depression, anxiety, and mood swings. How can women get through post menopause if they have depression?
Learning about symptoms, positive strategies, and positive support systems and supportive people can be beneficial. 
There are many ways to cope with postmenopausal depression, including: 
Talking with your OB/GYN about your hormone options, which may help ease some of the symptoms. 

Implementing an exercise and healthy diet plan.

Speaking with your doctor to see if antidepressants can help.

Getting counseling with a certified therapist who can help you build coping skills.
Will there be an end to menopause symptoms?  How long can this last?
There is an end when your symptoms will subside, but there isn't a magic date as to when it will end.  There are many different factors that impact the length/duration of your symptoms, such as lifestyle, family dynamics, overall health, life satisfaction, and access to healthcare.  
What techniques do you provide for women to help them through post menopausal depression? 
Techniques I discuss with women depend on their symptoms, but typically I'll discuss their most troubling symptoms. I discuss the grieving process, their regular routine with exercise, sleeping habits and eating habits. We focus on exposing them to positive people in their lives who can support them, using positive self-talk, and identifying what they can control and when and how to let go of things they cannot control. We've learned during the pandemic about a lot of things in life we truly cannot control, which has triggered an increase in anxiety. But it's important to focus on what we can control. Relaxation techniques, and positive visualization can be helpful with reducing anxiety. Limit alcohol since it's a depressant and can have a negative impact on sleep and can increase depressive symptoms.
I do an assessment that covers women symptoms, family dynamics, strength of support system and willingness to tap into their support system, and medical history. This helps me understand their patterns and helps us focus on goals to work towards. 
Why does this happen to women?
Your ovaries have stopped sending out eggs once you're in menopause. The loss of estrogen can lead to a number of health problems. I encourage women to talk with their OB/GYN's about certain risks they may experience. Health issues can include osteoporosis, heart disease, bladder and bowel issues, increasing weight, especially in the belly area, and increased wrinkles. Stay hydrated, use creams to keep moisture in your skin, including vaginal cream to help with vaginal dryness (which can also impact painful intercourse). I believe depression during perimenopause and postmenopause can be triggered by hormone changes and stressful life transitions. Careers, kids, families, activities, social media, etc. can have a profound effect on how women cope. 
What do you usually hear from your clients dealing with depression through their postmenopausal years?
I often hear about a broad range of concerns, frustrations, symptoms from women struggling with depression post menopause. Some are empty-nesters, or retiring from a career or taking care of aging parents. The hormone changes add another layer to complicate their life. Women need to be aware that there are things they can do to reduce their unpleasant symptoms, reduce their stress, learn how to compartmentalize their stressors, and focus on the most critical symptoms, one step at a time.
If a woman experiences postpartum depression, should they expect to experience peri/menopause/post menopause depression?  Why/why not? 
I believe women who experience postpartum depression AND who don't get help can be at increased risk for peri or  postmenopausal depression. Learning how to identify symptoms, triggers, and using positive coping skills to advocate for themselves and strive for positive change can help decrease the risks of peri and postmenopausal depression.
The Takeaway
We don't want to make this experience worse and make you feel that these symptoms will never end. We want you to know that there are options to make it a little easier, and encourage you that if you are struggling with depression, anxiety or mood swings, to find someone to help you uncover what, and formulate a plan to take charge of your mental health.  If you haven't resolved old issues, or maybe you did have postpartum depression and never spoke to someone about it.  Now is the time so you can make your peri/post menopause experience more manageable.