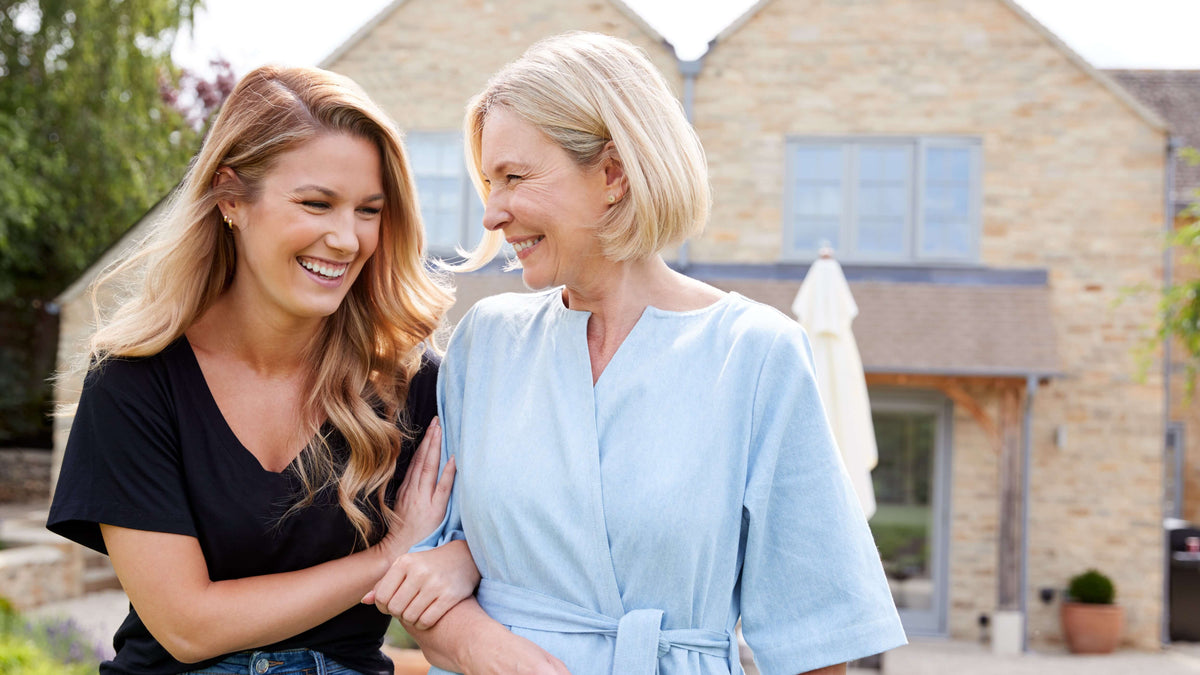 20 Things to Do This Mother's Day
Mother's day is here again! This past year has put a lot of stress on all of us and we haven't been able to spend it with family the way that we used to. While things are looking up in light of the pandemic, there are still some precautions that we can all take to ensure we celebrate this mother's day safely. 
So what's something you and your family can do to celebrate this Mother's Day while still being safe? 
Take a Short Road Trip
For the ones filled with wanderlust, taking a short road trip is just what you need. Take a trip to a natural wonder like a meadow of wildflowers or a regional waterfall. Take a trip to see some curiosities or even a small museum. Just remember to turn up the tunes and enjoy the ride. 
Visit a National Park
If you just need to get outside, visiting a national park is a great place to start. Check out the wildlife in your area. Take a few photos of the flora and fauna. It's a great way to get some exercise in and it's an activity that the family can enjoy safely. 
Plant a Small Garden
Have you ever wanted to grow your own vegetables, fruits, herbs, or even just some pretty flowers? Well you can! Find out what plants grow best in your area and plant a small garden. You can have an indoor herb garden in your kitchen window or a nice flower garden in the front yard for the bees to flock to. It's a great way to enjoy the outdoors without having to sweat too much.
Turn Your Kitchen Into a Bakery
Craving something sweet? Maybe you're just itching to knead some dough. Nothing smells better than the scent of fresh baked goods. So whether you're in the mood for a cake, some homemade rye bread, or a tricky custard tart, bake something delicious to share with the family. 
Make Homemade Stickers
For the craft lovers out there, here's a new one for you to try your hand at, homemade stickers. If you have the opportunity to see the kids or grandkids safely this year, this one is a great activity to do with them. You can make them easy at home with contact paper you can find at the dollar store. It's cheap, it's fun, and it puts a smile on everyone's face. 
Make Your Own Pickles & Jams
Homemade pickles and jams have become a huge hit this year! Vegetables and fruits in Spring and Summer make some of the most delicious canned additions to the pantry. Not sure where to start when making your own pickles or jams? Take a look at what's available at the local farmer's market to get some inspiration. 
Have a Concert in the Backyard
Do you love music? Maybe you play a musical instrument, or maybe you just love to turn the music up and dance the night away? Then throw your own small concert in the backyard. Whether it's listening to your favorite albums or singing your favorite songs, music is a great way to bring people together. So spend this mother's day making some musical memories. 
Go to the Butterfly Garden
Butterflies can emerge and lay new eggs as late as July or August in certain parts of the country. So if you live in an area where a local butterfly garden is still operating, stop by and take a look at the beautiful varieties of butterflies that live in your area. Bring the kids along, or even the grandkids and spend the day butterfly watching. 
Have a Picnic
If the weather outside is pleasant enough, enjoy some quality time and some good food by having a quiet little picnic. Make some light dishes, bring along a bottle of sparkling lemonade (or whatever your heart desires), and invite family or close friends to enjoy the day. Be sure to pack plenty of sunscreen and look for the shadiest spot in the park for the best picnic experience.
Get a Mani/Pedi
If you're in the mood for some pampering, a nice mani/pedi always does the trick. For those who like to get their pedicure on at home, then be sure to invest in some good quality soaps, scrubs, and cleansers. Grab some colorful polishes if you're feeling adventurous. Most all, remember to sit back, relax, and enjoy yourself. 
Draw a Bubble Bath
When all else fails and you just need to relax, spend some time soaking in a nice bath. Fill up the tub with sweet-smelling bubbles, rose petals, and be sure to have some candles lit nearby for ultimate relaxation. For those who want to splurge on a little indulgence, having a nice cup of tea, or some chocolate covered fruit at your side can add to the spa day experience. Remember that self-care is still a form of celebration. 
Homemade Charcuterie Board
When you're feeling peckish but want to spruce up your afternoon with something fancy, set out the good cheeses and crackers for a homemade charcuterie board. There's something to be said about eating deliciously simple, fresh food while gathered at the dining table. It's a great way to let off steam, share some laughs, and enjoy spending time with family. 
Have a Movie Marathon 
When a trip to the movies seems like a tall order, have your own movie marathon from the comfort of your own home. Pop some popcorn, stock up on a beverage of your choice, and queue up your favorite films. Watch a film series back to back or watch a film you haven't seen in a while. Either way, it's a great way to cuddle up with your loved ones and just unwind. 
Paint Some Cute Flower Pots
Looking to spruce up the backyard with something a little more personal? Paint some cute little flower pots to display those prized perennials. It's fun, it's easy, it's cheap, and it brings a touch of personality to the home. For the beginner painters and advanced painters alike, it's guaranteed to be a crowd pleaser. 
Test Out New Beauty Samples
Interested in trying out some new beauty products? You can sign up for an affordable monthly beauty supply subscription and test out new makeup products, perfume, skincare products, and more. Looking for something specific? Then send a link to your family members for a little extra insight. 
Make Soap
Running low on soap for the shower? Maybe you're tired of using the same old brand and want something fun and creative? Making your own soap is a great way to spruce up those bathroom essentials and a fun activity that the whole family can enjoy. Grab whatever molds, colors, and scents you want to make that perfect, custom soap bar. 
Do Some Yoga
Feeling a little stressed or tense this Mother's Day? Stretch out and relax with some yoga. You don't have to do the full meditative experience but stretching out those muscles can help you feel better and keep those muscles healthy. Prioritize your health this Mother's Day and just take a moment to relax. 
Buy Some Flowers
It may seem cliche, but buying a bouquet of flowers can be enough to lift the spirits. Now that Spring is here, that means you'll have an abundance of flower options to choose from. It's a nice way to bring some color into your home and it makes you feel good for a while. Be sure to give it pride of place in your home. 
Buy a New Dress
Who says you can't splurge a little for yourself on Mother's Day? When the weather gets warmer, nothing feels better than the soft fabric of a beautiful summer dress. Summer dresses are a great addition to any closet and sometimes it feels good to put on something pretty and twirl around in the mirror. Your body is beautiful so show it off. 
Play Some Games
Looking to let loose and have fun? Then gather the family and break out those games! Board games, card games, games you know well, or games you've never played before, they're all a great way to spend time together. 
Happy Mother's Day!
To all the mothers out there, we want to wish you a happy Mother's Day. Take the day to relax, unwind, do something fun, and make some long-lasting memories. We hope you enjoy it.